Interior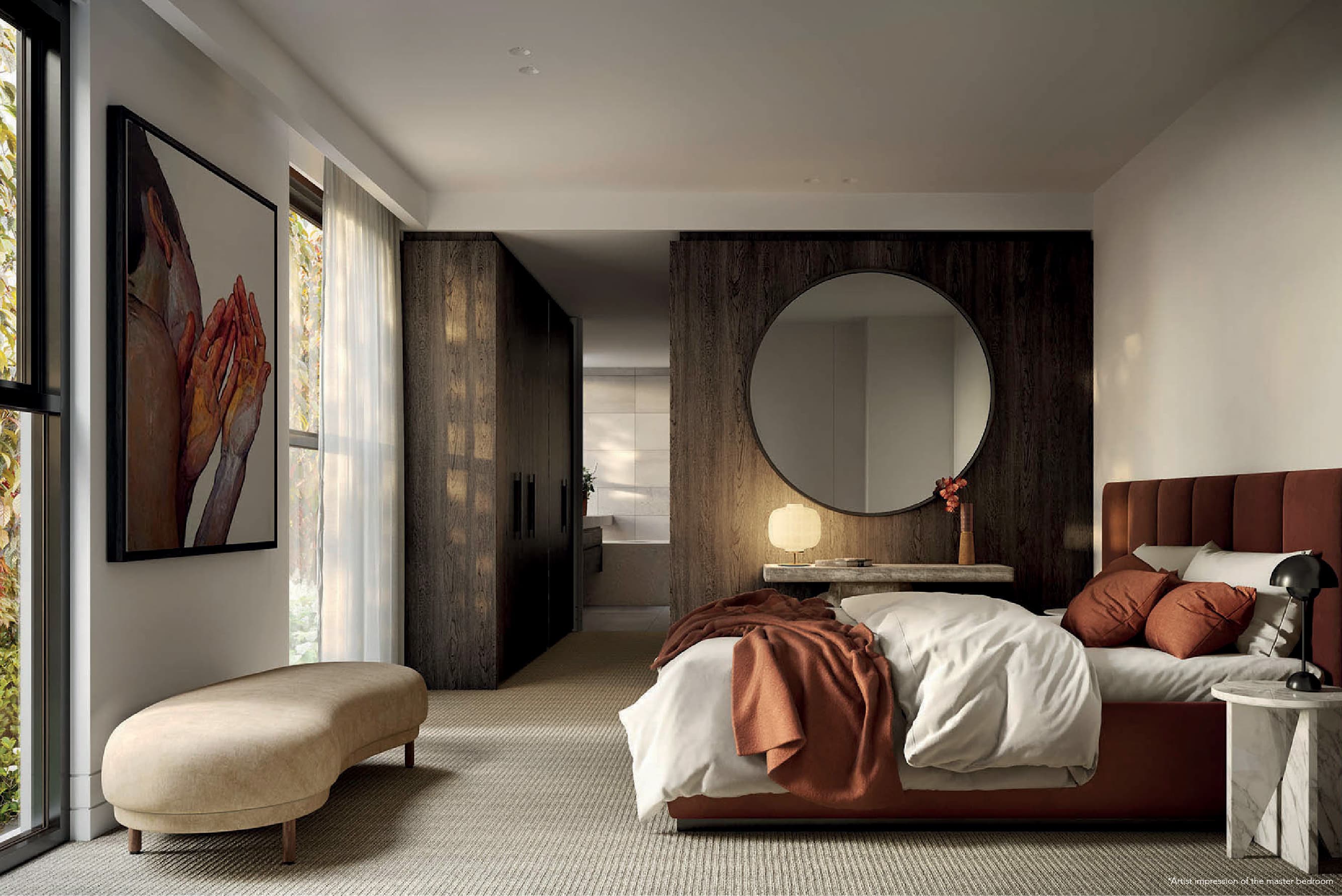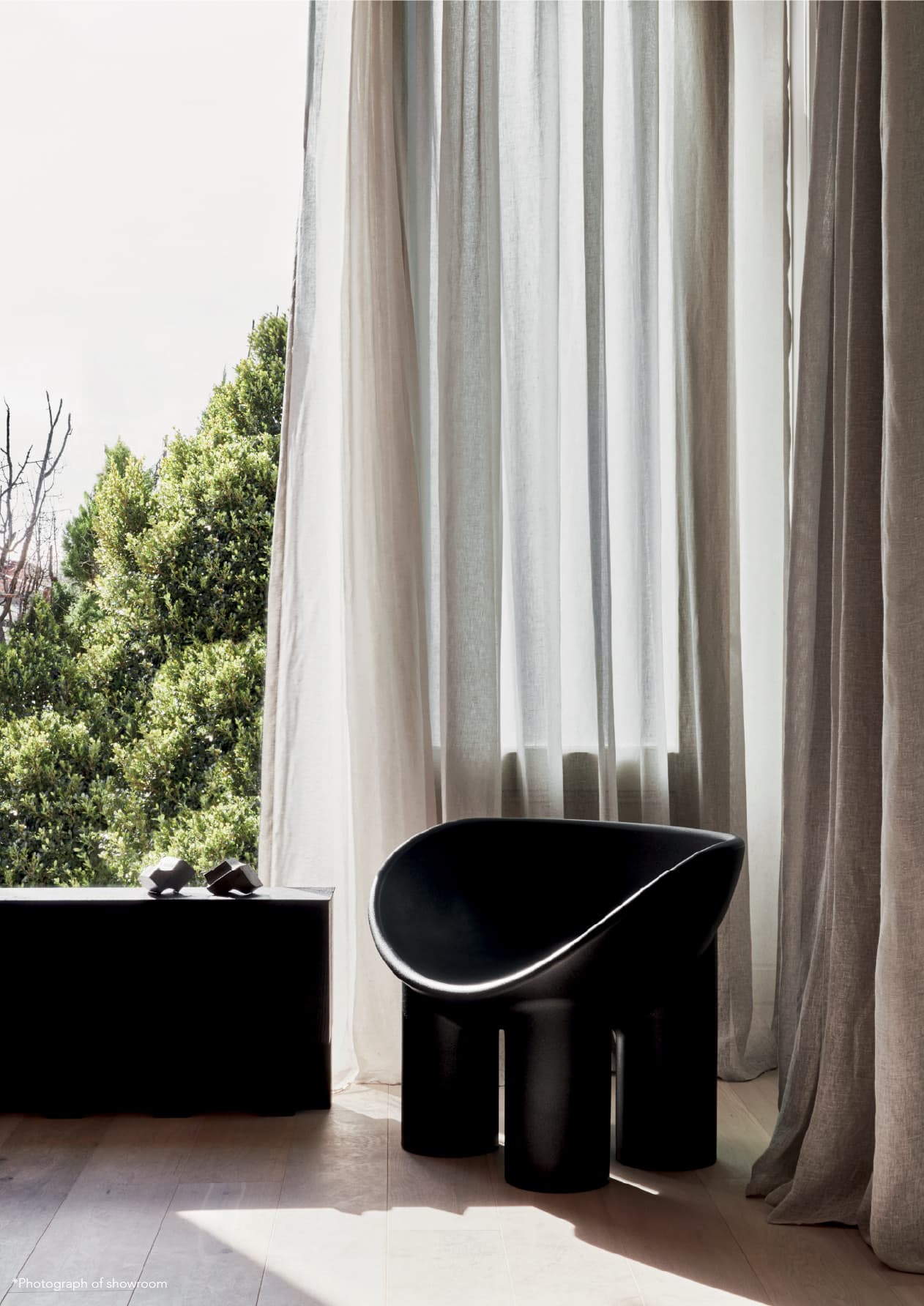 Soft, serene and stylish
Heartwood's interior is designed to be enjoyed throughout the seasons. The warm interiors are designed in harmony with the landscaping and architecture to transition seamlessly as the seasons change.
A selection of Toorak's historic architectural elements have been employed within Heartwood. High skirting accompanies a contemporary marble hearth and mantle for selected units in a nod to the Toorak mansions that stood before them. These established material cues round off the intention to bring familiarity to the space. Architecture, interior design and landscaping frame one another throughout, with special attention to providing optimum privacy while maintaining connection to open space.
In the living space, warm oak flooring immediately fills the generous proportions with quality and reassurance. This presence of such natural materials throughout aids the landscapes in merging with the interiors as well as establishing connections to kitchen and dining areas.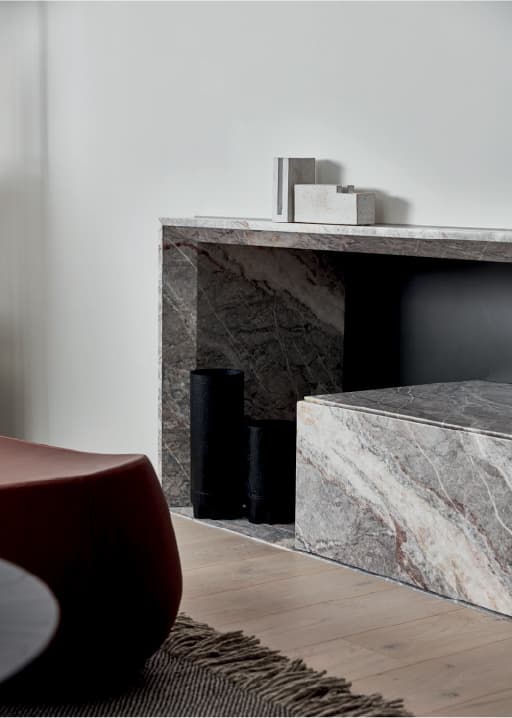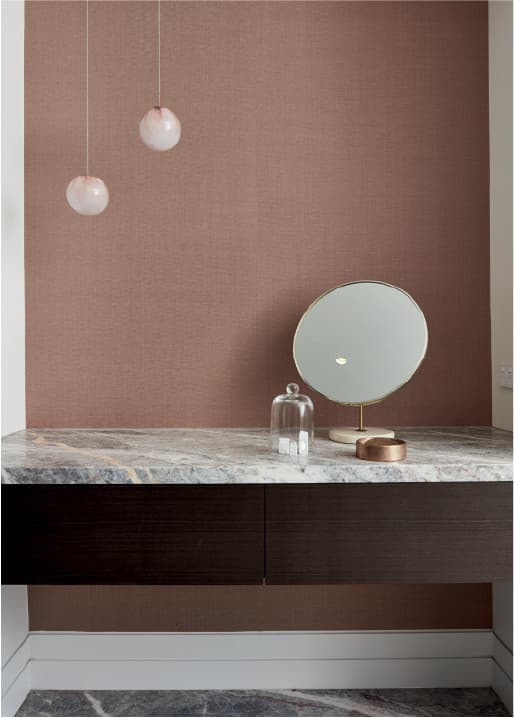 Flames, flavours and feasts
The kitchen has been conceived with generous proportions and the highest quality craftsmanship at the fore. Using custom local kitchens as a platform to host Gaggenau appliances and Kohler tapware. Warmth is created with graphite oak timber veneer cabinetry supporting illuminated bronze glass columns. Kitchen islands clad in pink veined marble allow this material to transition from the living space mantle continuing a fluid feeling throughout the residence. The walk in pantry is fully equipped with the latest custom 'Wing' shelving and Gaggenau and Liebherr appliances. High function is artfully presented in these spaces.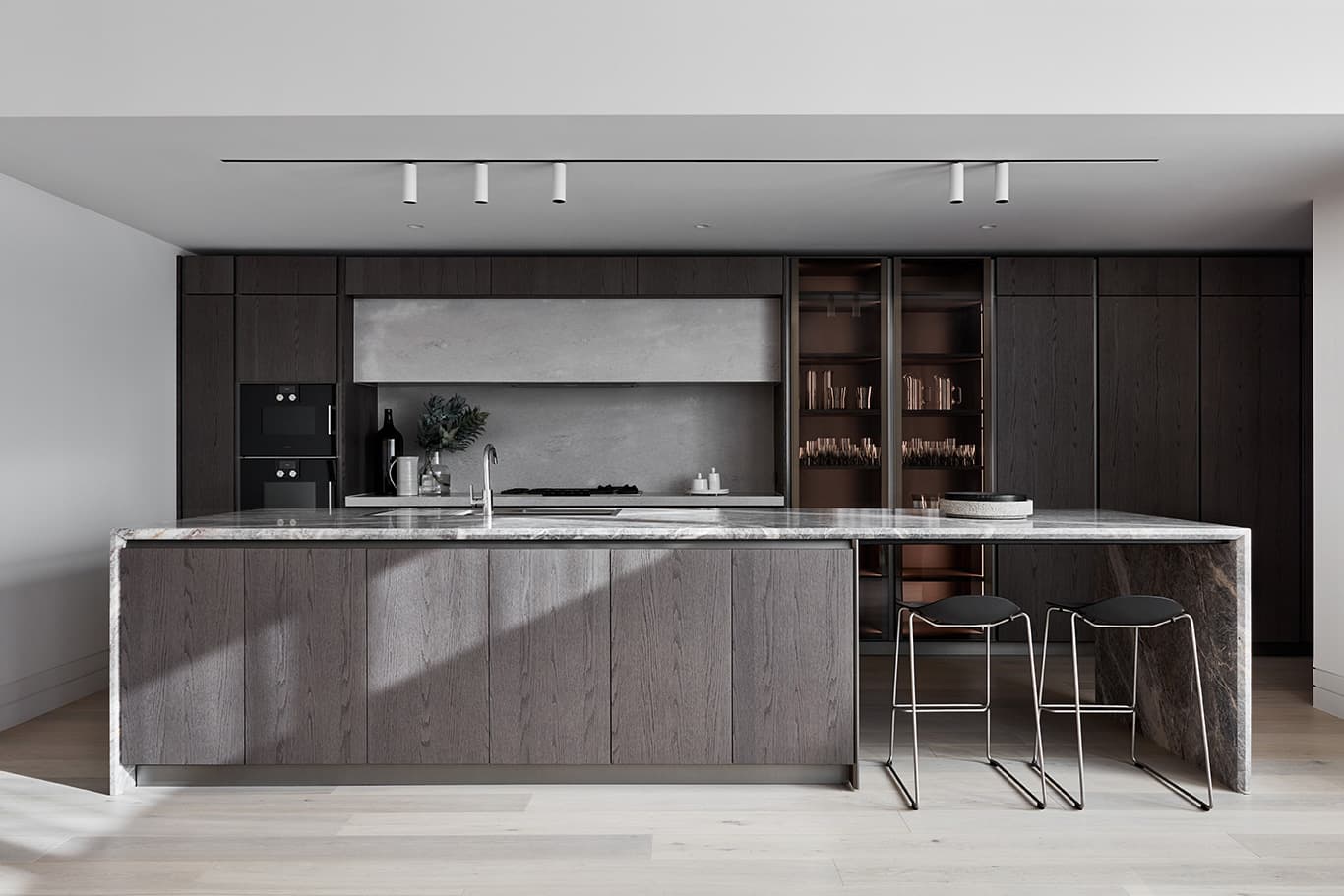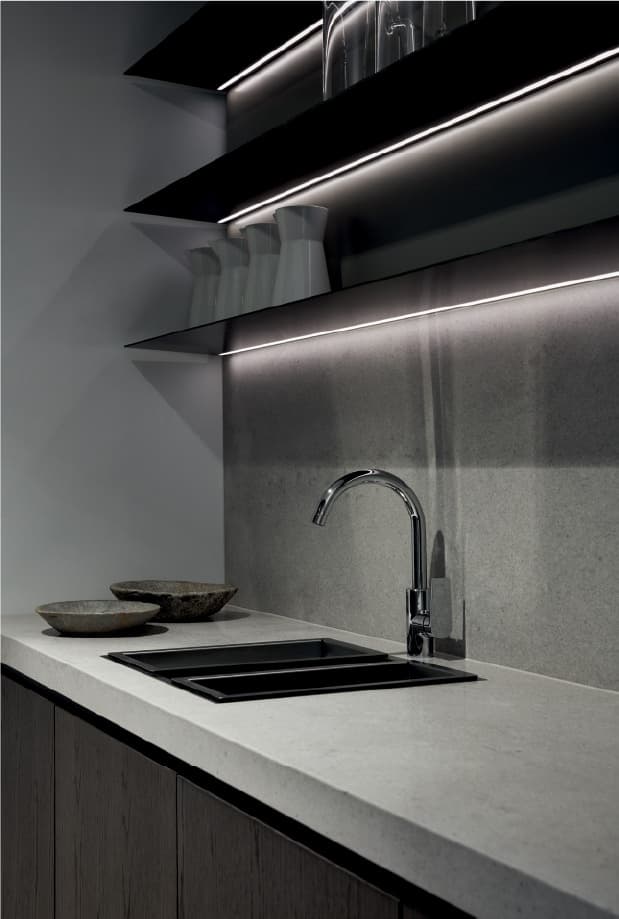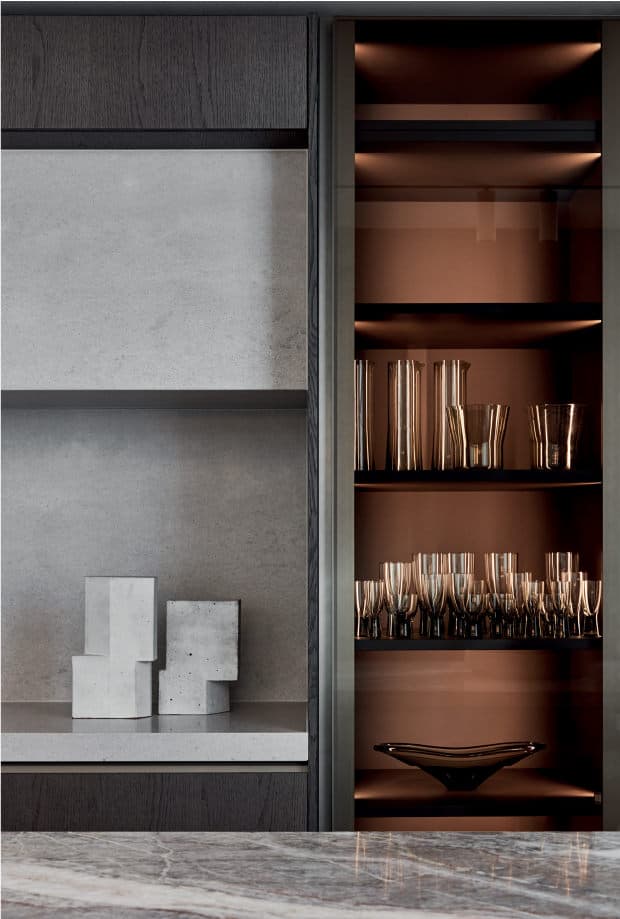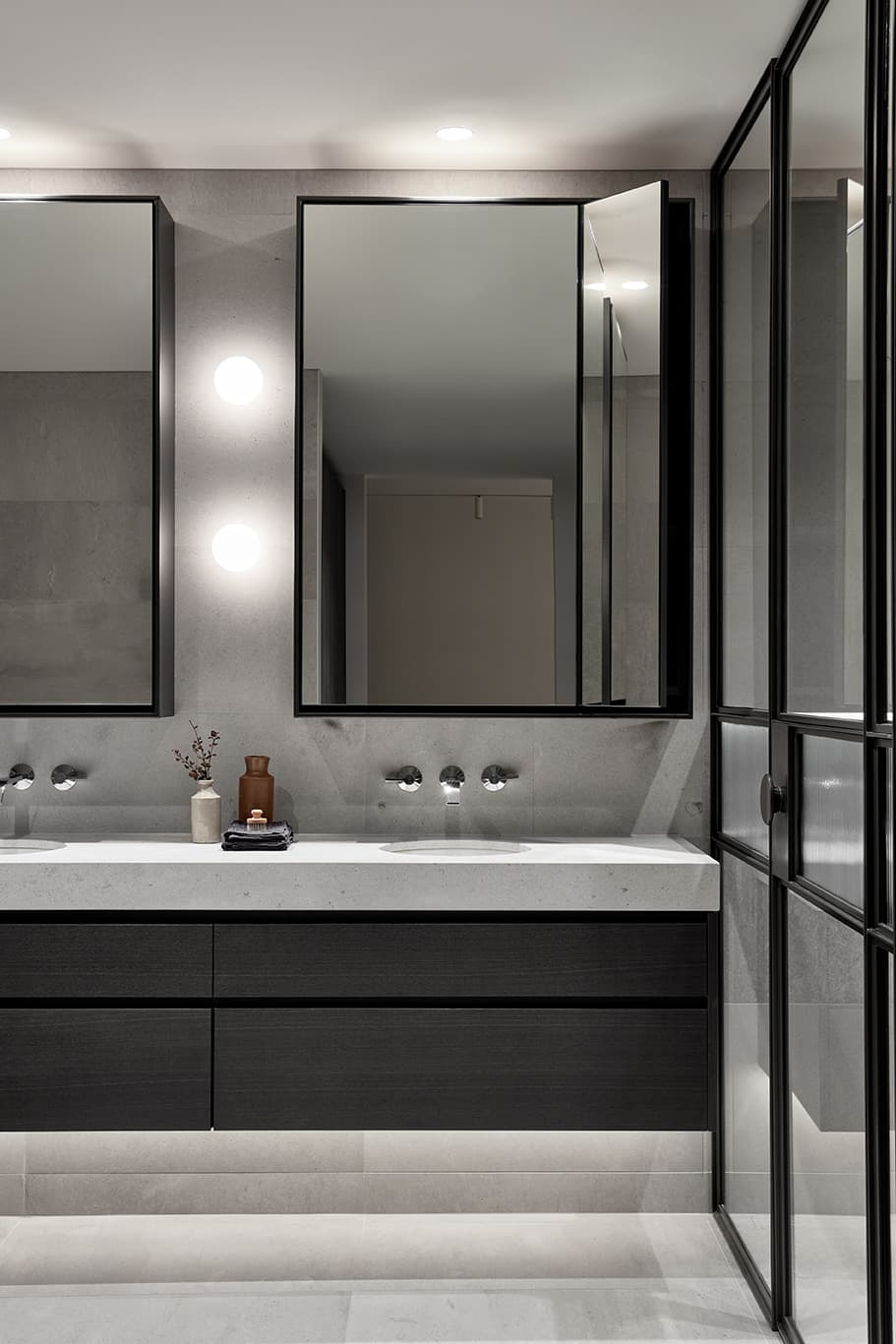 Clean, crisp and calm
Fully tiled in silver travertine and complemented by grey oak cabinets and Kohler fittings, the bathroom delivers expected luxury of Heartwood. Warmth transitions into these spaces via the pewter detailing and soft mood lighting. Choice in bathing experience ranges from marble-lined bath, to the expansive shower complete with rain shower and hand-held shower options.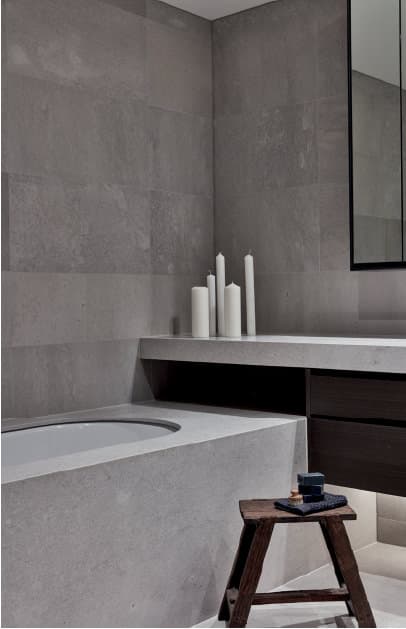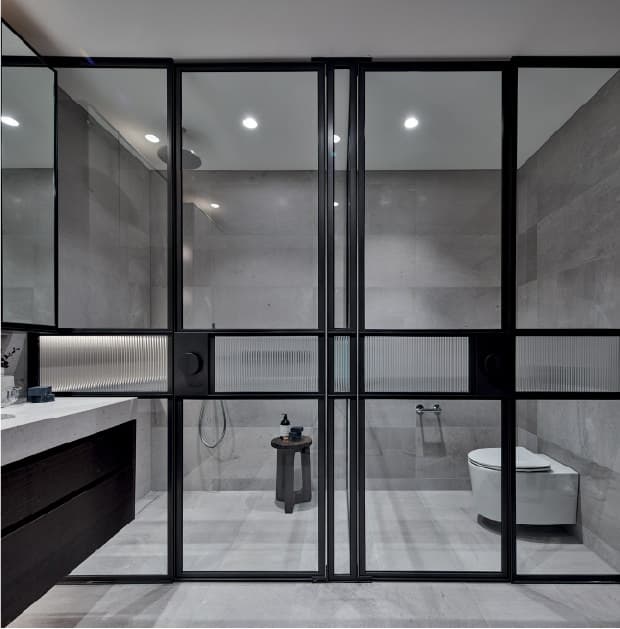 Perfection, peace... the penthouse
The epitome of Heartwood's ambition to unify the principles of 'home'. The limited edition penthouse offers abundant nature into the home. Recline amongst considered flora of the expansive terraces from the warmth and comfort of luscious interiors. Detail, consideration and excellence live within every part of these residences from front door to terrace.
In peaceful seclusion or joyous entertainment these spaces continually inspire and deliver a lifestyle Toorak has proudly owned for over a century. The next chapter in Toorak's story has arrived with these spaces.