Architecture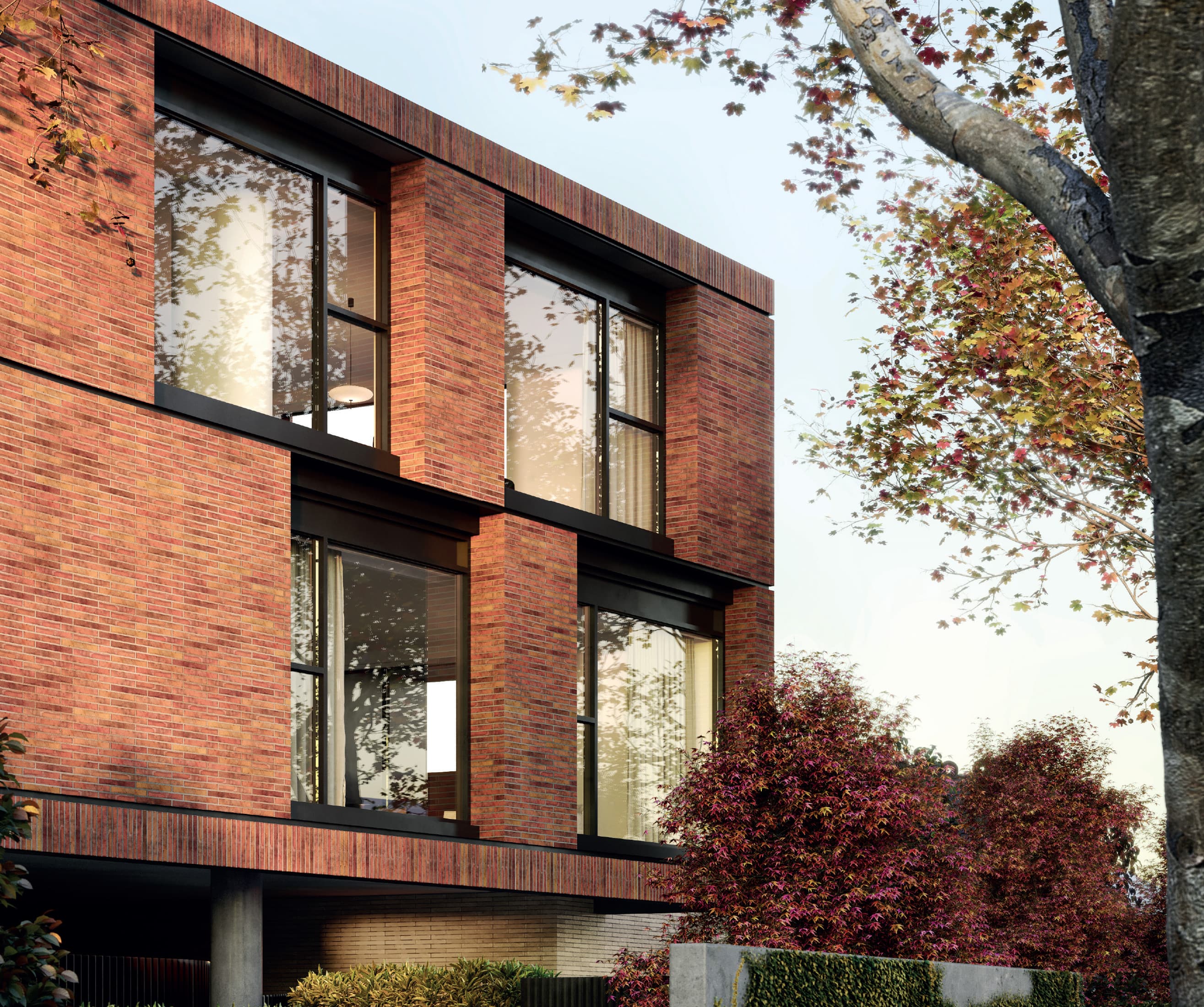 Prominence, Pride & Personality
Heartwood's architecture is a beautifully crafted contemporary response to the memory of the grandiosity of the Toorak Mansion. Prominently fronting the leafy streetscape of Malvern Road; Heartwood is timeless, bold and confident in its presence. Earthy tones complement the heritage value of the neighbourhood creating a new identity for the Toorak home.
The landscape co-exists in harmony with the architecture gifting each residence with expansive terraces or balconies capturing the changing of the seasons. Together the indoor and outdoor settings provide a unique backdrop for living that is private, exclusive and beautifully imbedded in its environment.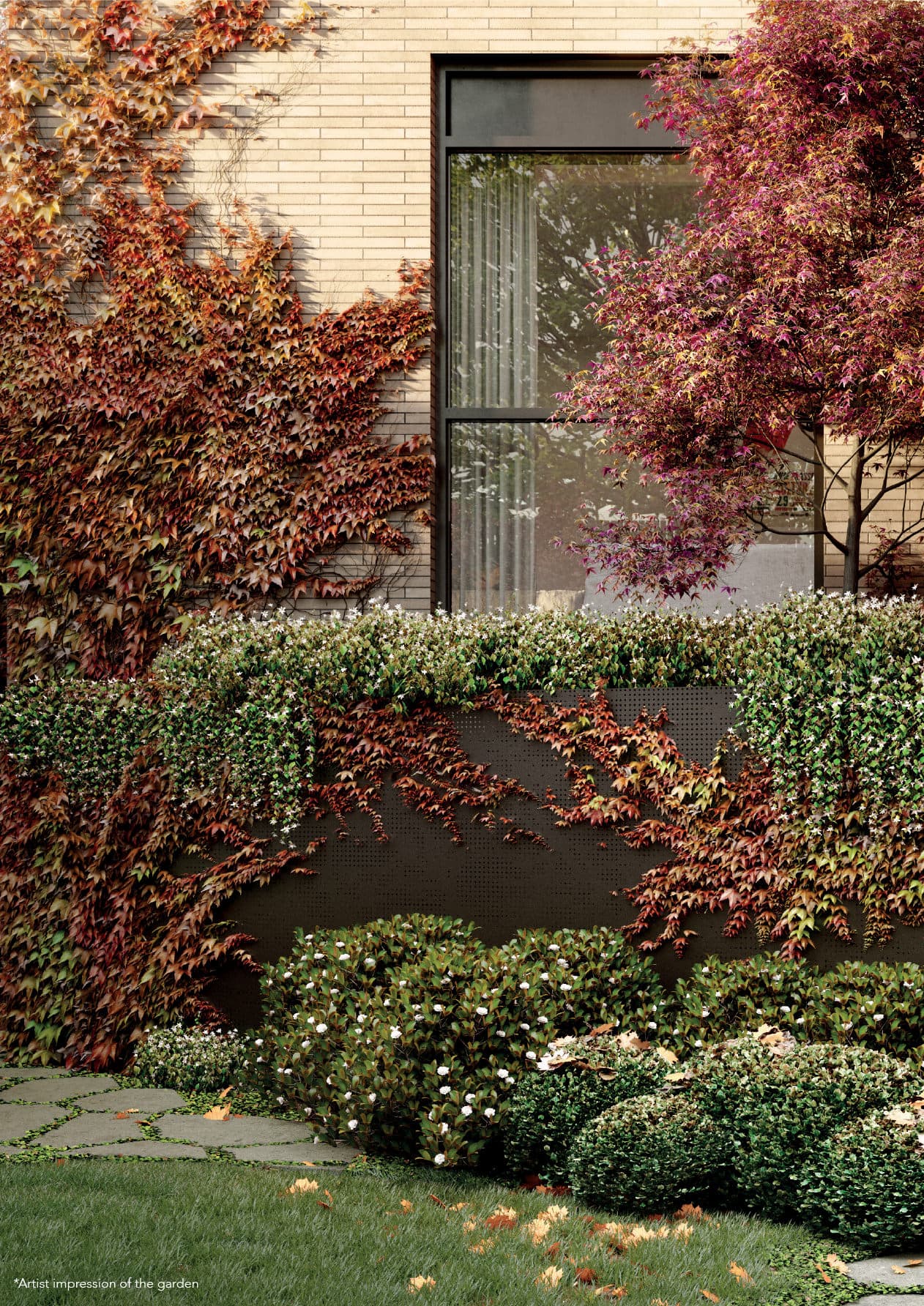 Sounds, seasons and sun
Heartwood's landscapes have been designed to provide residents with intimate and immersive outdoor spaces. Among natural stone the deciduous colours of Japanese Maple, Crepe Myrtle and Ornamental Pear manifest as a wonderful screen through summer while allowing maximum sunlight through winter. Year-round interest can be found in the luxurious flower selections and culinary plants giving these spaces the calm, joy and pleasure they deserve.